We are your partner, advisor and support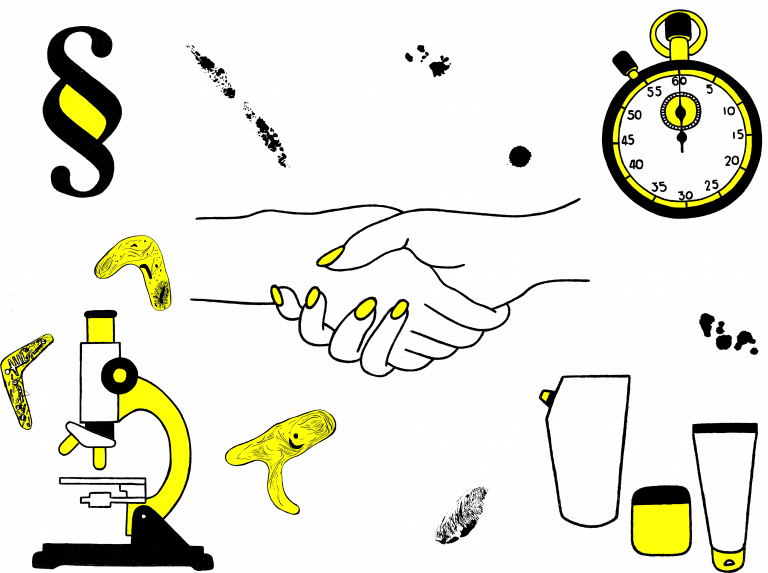 We know how to face challenges, even if they are unusual.

We respect the individual requirements and uniqueness of each customer.

We pride ourselves on the education and qualifications of our team, fast lead times and adherence to high quality standards.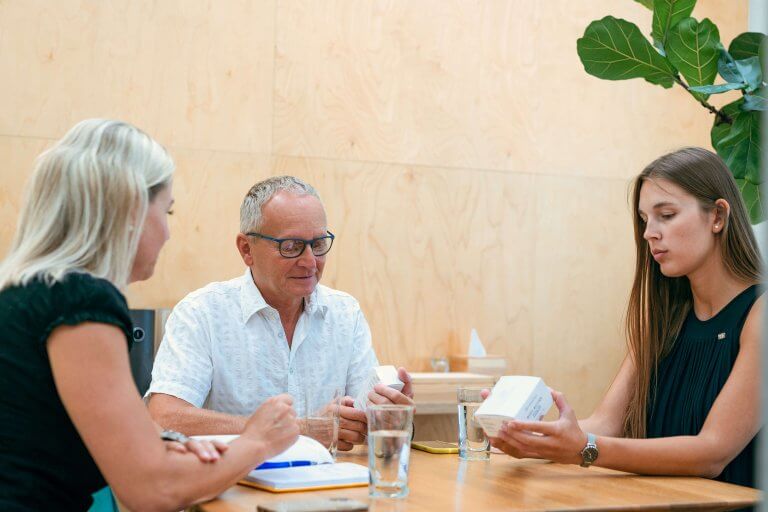 We develop original and functional products
The key to a product's success also lies in its competitiveness. The market is as dynamic as the legislation. We can react quickly to changes in both these environments. Interest in natural and hemp cosmetics with CBD is still strong, so we invest a lot of effort in the development of products with a high content of these substances. We have expert studies on many of the active ingredients to help us create functional products for which we can demonstrate efficacy.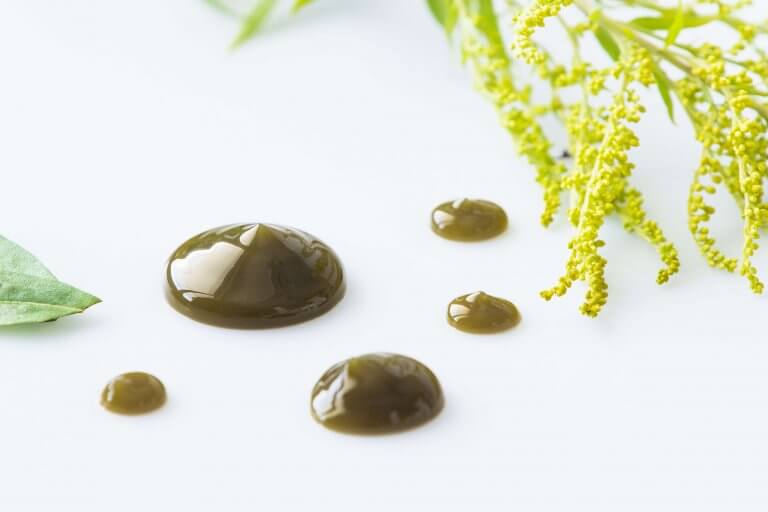 We know how to do it 
The R&D department's state-of-the-art laboratories with modern equipment are behind the creation of hundreds of unique formulas we have to offer. Regulatory approval is essential to bring a product to market. We can help you with that too. We provide consulting and implementation of legislative requirements within the Czech Republic and the EU.
Choose the form of business cooperation that suits you best: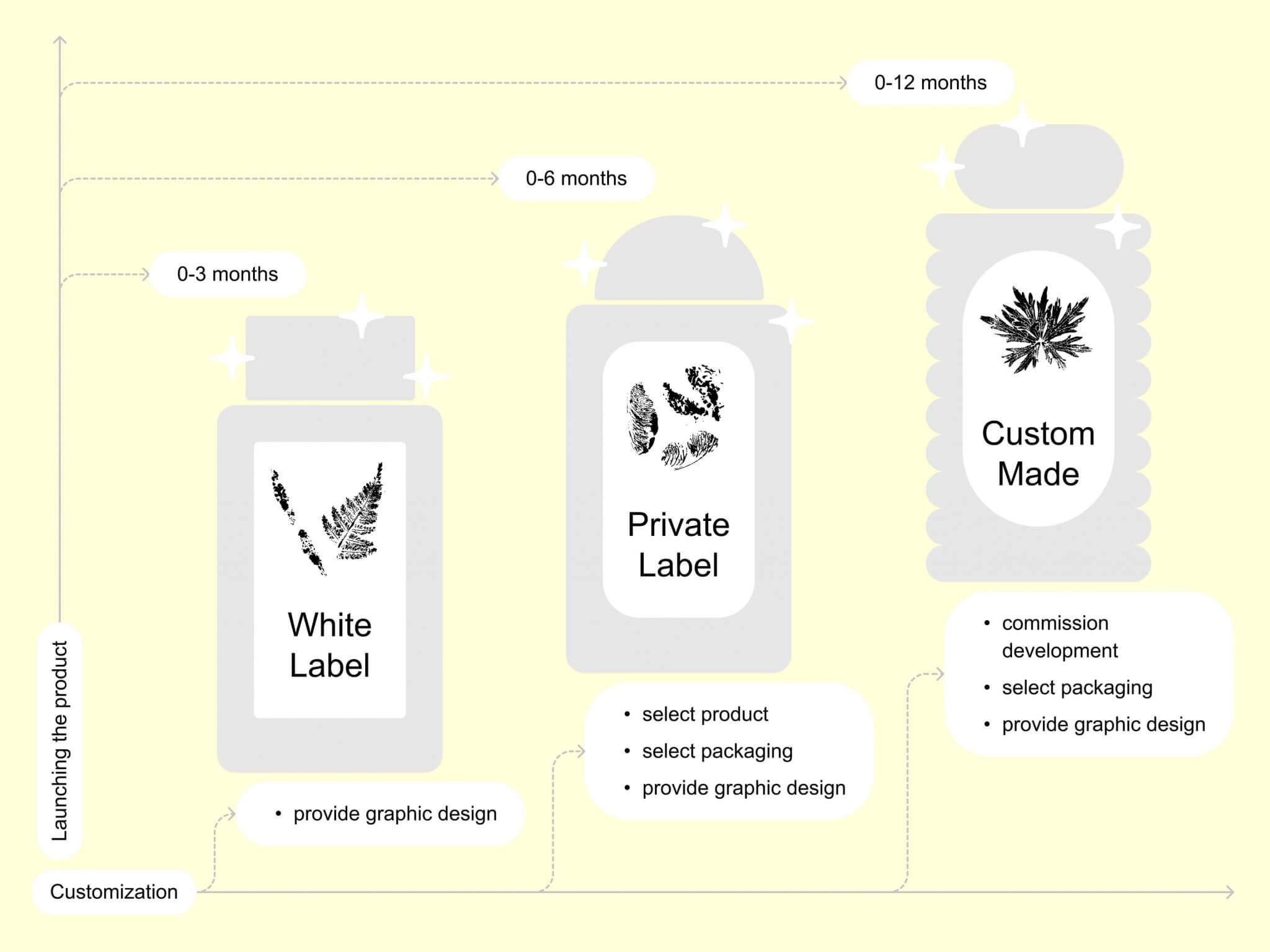 White Label
Choose a finished product including packaging from our portfolio, add your own graphic design and start selling.
Quick implementation.
Zero investment in new product development.
Minimal costs for launching in Europe.
Lower minimum purchase quantities.
---
Private Label
Choose from an existing portfolio of formulas or customize the recipe in cooperation with our professionals according to your wishes and requirements and make your product unique on the market.
Take advantage of the range of packaging materials available to you or supply your own to underline its uniqueness.
Shorter lead times and faster time to launch than full development.
An experienced team of experts will be at your disposal with insight into current trends.
---
Custom Made
Our in-house R&D team and modern laboratories enable us to offer our customers complete development of a brand new product according to an initial specification or the manufacturing of products according to pre-supplied formulas.
Creation of innovative customized solutions.
Maximizing the potential of high expertise combined with knowledge of the industry.
A sophisticated testing system to ensure the highest quality of the developed product.
Our team consists of professionals and experts with many years of experience. We are constantly educating ourselves, studying professional publications, and are actively engaged in our own development activities.